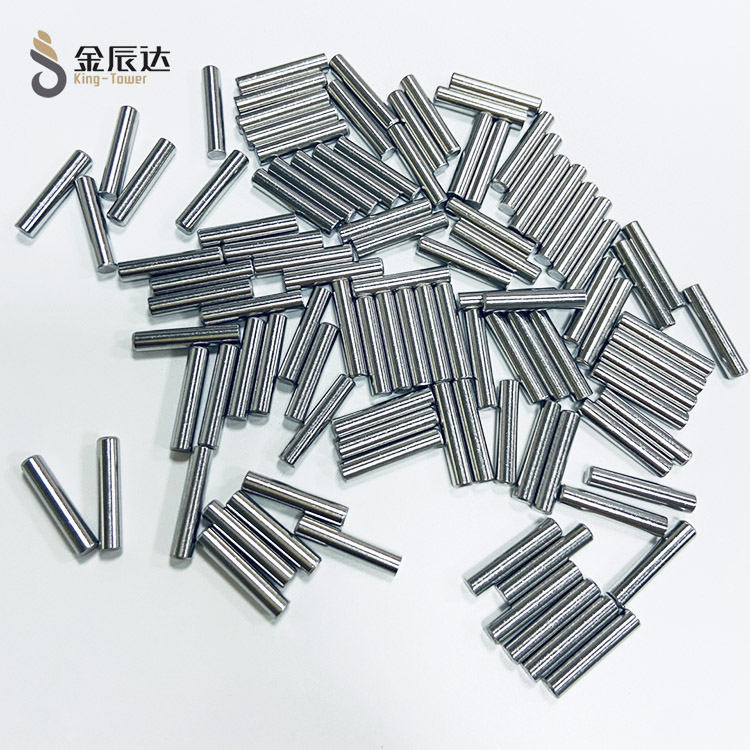 Dowel pins are generally used for mechanical equipment and positioning, also can be used as spare parts in safety devices. Dowel pins as pivots, hinges, shafts, jigs, and fixtures to locate or hold parts.
The shape of the dowel pins is just a bar, the surface is silvery white, and some ends are black.
The standard of dowel pins is GB/T119 and DIN6325. The materials are stainless steel SUS304, bearing steel Gcr15, carbon steel C35, C45, etc. In general material Gcr15、C35、C45 will be hardened.
Due to the different dimensional precision of dowel pins, the production process is divided into cold heading and lathe processing. The cold heading process has high production output, the price will be cheaper, but the dimensional precision is relatively low. Lathe processing has long production time, using grinding machine to process the surface of the dowel pin, make dimensions 100% within tolerance, and the finish smooth surface without burrs. But the cost are higher than cold heading.
Bearing steel Gcr15 after quenching treatment, the hardness reach HRC58-62.
Carbon steel C35 after quenching treatment, the hardness reach HRC28-36.
Carbon steel C45 after quenching treatment, the hardness reach HRC36-48.
But stainless steel dowel pins due to there no heat treatment, the hardness is lower than others, the surface hardness about HV200. Stainless steel dowel pins is mainly used for positioning and connection, so it should not be disassembled frequently, otherwise it will affect the positioning accuracy and the tightness of the connection.