King Tower specializing in the production of various non-standard stainless steel screw. The thread diameter, length, and head type all according to customer requirements. King Tower offer stainless steel straight knurled screw, stainless steel pineapple knurled screw and checkered knurled screw ect.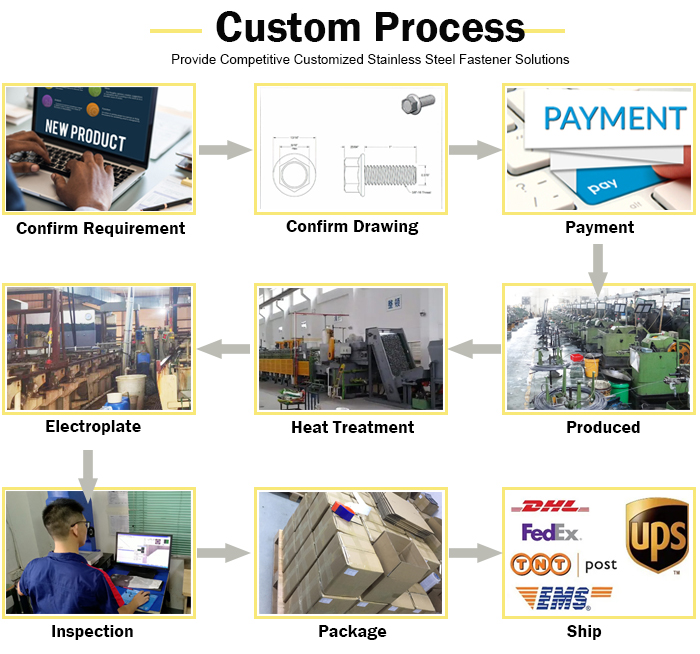 Why Choose King Tower Hardware Company?
Non-standard Custom|On-demand Customization|Factory Direct Sales.
Over 120 units equipment, monthly capacity ups to 200 tons.
A variety of materials for you to choose. Stainless Steel,Carbon Steel, Aluminum, Brass, Titanium.
A variety of surface treatments, the strength is as high as grade 12.9.
Have a complete production process. Ensure product dimensional tolerances and appearance.
Packing Poly-bag ( 1-5 kgs) and cartons (8-20 kgs ), Carton Size 23cm*23cm*17cm.
Production Date- Regular Order 3-5 days, Bulk Order 10-15 days.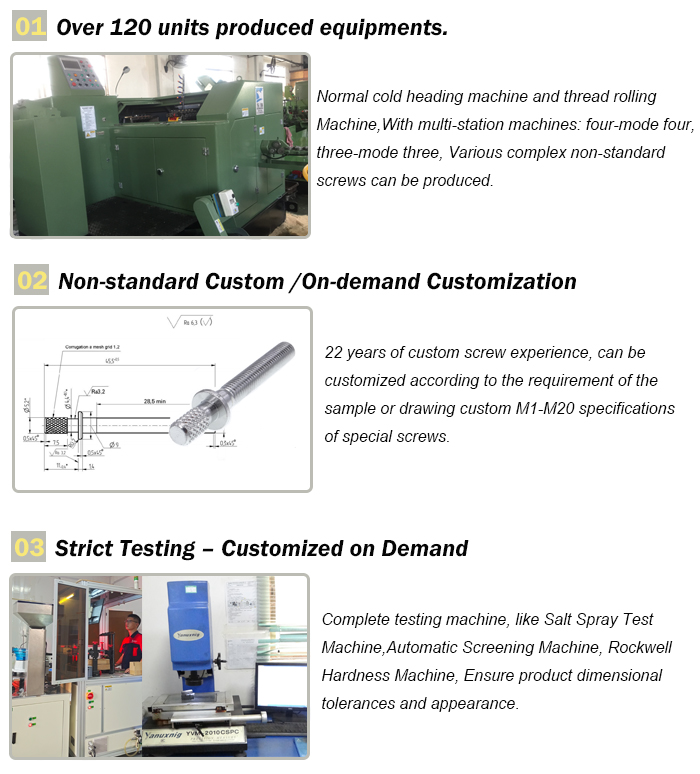 King Tower provide SGS / RoHS report, and get ISO9001:2015 / IATF16949:2016 certificate.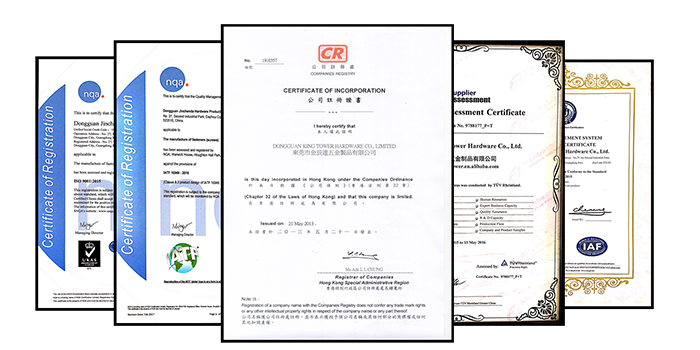 FAQs
Q: What are the standard grades of stainless steel screws?
A: A2 is the most common grade (classic 18/8) and is also known as "type 304". A4 is the second most common and is known for its high resistance to corrosion.
Q: What is stronger: zinc or stainless steel screws?
A: Stainless steel screws are usually stronger than steel screws. Steel screws also rust more easily.
Q: When do you use stainless steel screws?
A: Stainless steel screws are most commonly used when reliable weather, water and corrosion resistance are required.
Q: What are the surface treatments of stainless steel screw?
A: Electroplating, Passivated, Polished and Sandblasting.
Q:Are stainless steel screws magnetic?
A: 304 stainless steel material is weak magnetic.