July 22, 2022, citizen Mr.Liu reported to the Nei Mongol Morning News that he car has been driven for two years and now it appears that the 3 pieces car engine Sems screw are broken during driving.The photos provided by the party Mr. Liu show that the car engine Sems screws have obvious signs of fracture and bending.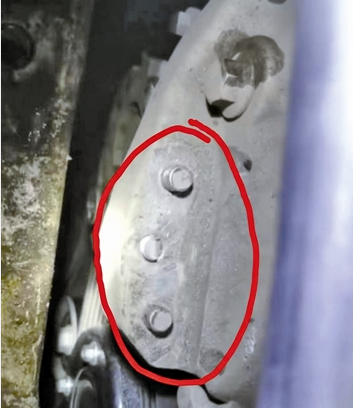 Why does this happen?
There are generally three reasons for screw breakage. The first is that the quality of car engine Sems screw is not good, for example, the strength of the screw raw material is not enough, or the hardness;the second is that the screw is not tightened, the diameter of the screw is not fit the car engine;the third is that the screw is too tight, resulting in breakage.
Judging from the photos provided by Mr. Liu, the signs of broken screws are not over-tightening. Could it be that the screw broke due to violent driving?
The reporter contacted the staff of the car company and said "Broken car engine Sems screw were caused by Mr.Liu improper driving".
Since he bought the car, we have repaired it more than 20 times. Most of these 20 repairs are caused by the same reason, which is due to the damage to the vehicle caused by the owner driving at high speed on a very uneven road section.Due to violent driving leads to car engine Sems screw broken, it is possible, but the probability is low.
Therefore, it is best to do Dacromet treatment for car engine Sems screws. Dacromet is especially suitable for high-strength stress-bearing parts, with high heat resistance and heat resistance temperature of 300 °C, especially for high-strength components of automobile and motorcycle engine parts. Penetration, high adhesion, high abrasion resistance, high weather resistance, high chemical resistance, no pollution.