Dongguan KingTower Hardware Co.,Ltd. We adopts high precision imported mold fitting, multi-station screw fastener production equipment, high quality screw wire raw material wire and GB, JIS, DIN, international standard leading production technology, custom production and sales of national standard and non-standard step screws. Provide OEM and OEM one-stop service.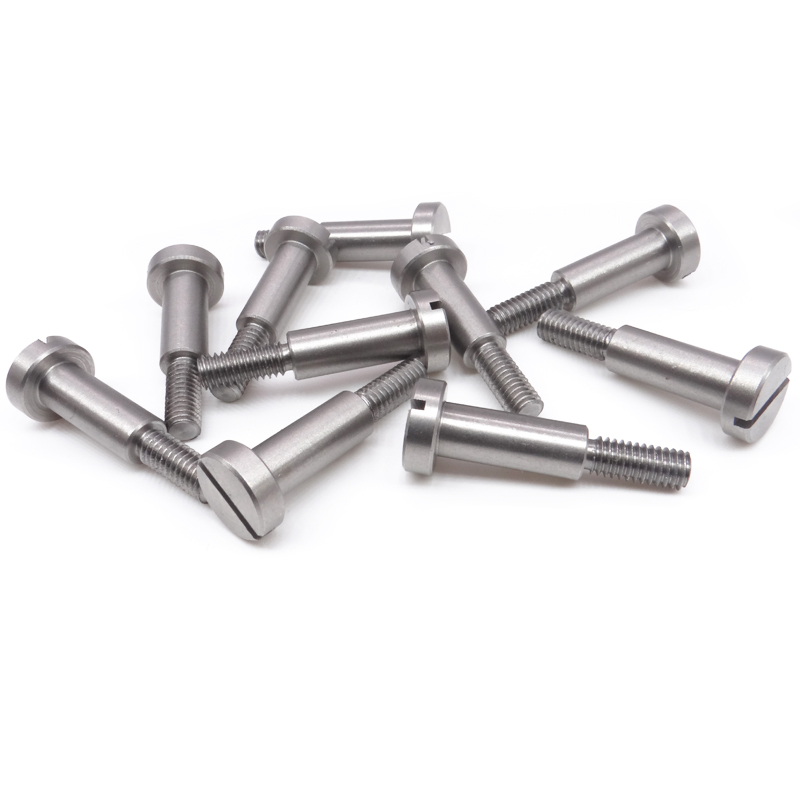 A step screw is a screw that has one or more steps added to the structure between the thread and the head. There are two production processes available for step screws. When the quantity is small, we suggest to produce by lathe machining, so that you can save the tooling cost. When your order quantity is large, we suggest using open molding and cold heading, then the cost of the product will be able to be greatly reduced.
These two processes have their own advantages, lathe-machined step screws have high surface accuracy and beautiful appearance. However, due to the large amount of deformation of the step screw, we usually recommend customers to use multi-station upsetting process, although the mold design will also be more complex, will generate mold costs, but the overall cost of mass production upsetting system is generally lower than the cutting process. Therefore, in the case of large volume, the step screw mass production should give priority to the cold heading process made.