How to do Hydrogen Embrittlement Test for Set Screws
1)Principles of Fastener Hydrogen Embrittlement Test Method
Due to the action of hydrogen and stress in structural steel and high-strength steel, early brittle fracture will occur if the static load is less than the yield strength for a certain period of time.
2)Test method for hydrogen embrittlement of bolts, screws, nuts or studs
1. Install 5 bolts or screws on the experiment board to make it close to the surface of the experiment board.
2.Tighten the assembly with an appropriate torque wrench until the respective yield point is reached. The load object of the tightening torque should be the same, and the maximum tightening speed is 20R/MIN.
3. Record the torque values corresponding to the yield points of the 5 experimental combinations. And calculate the difference between the average value and the maximum and minimum values. If the difference is less than 15% of the average value, the average value will be used as the tightening torque of the experimental sample. If the difference is more than 15%, the specimens should be tightened to their respective yield points.
4.Tighten the specified sample on the test board to reach the test tightening torque, or meet the yield point specified in 1-3.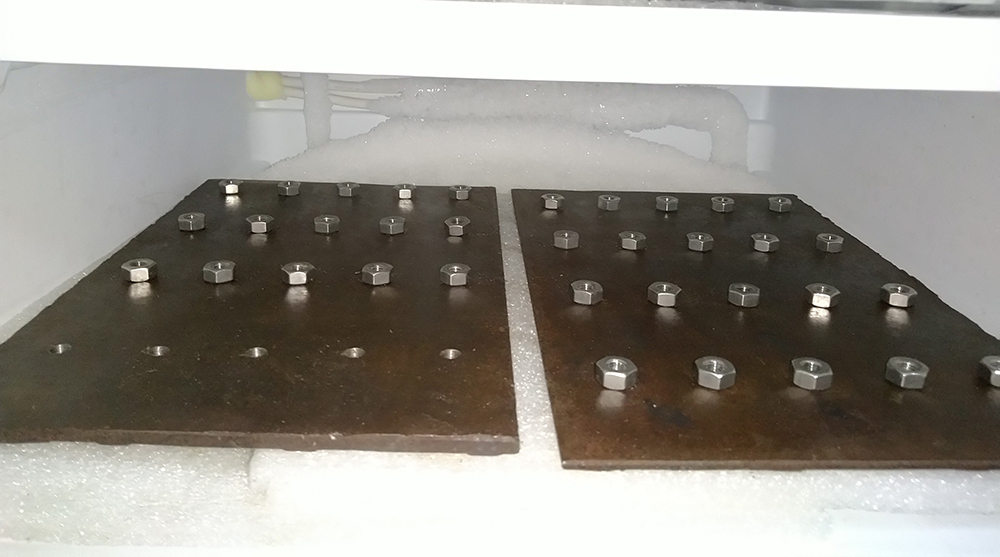 Dongguan King Tower Hardware Co.; Limited is a professional manufacturer of stainless steel screws, 304 stainless steel screws, 410 stainless steel screws, 430 stainless steel screws, non-standard screws, self-tapping screws, combination screws, mobile phone screws, hexagonal socket screws, CD pattern screws, lock screws, chassis screws, copper screws , Phillips screws, triangular slot screws, national standard screws, ANSI screws, GB screw, taptite screw, colored screws, countersunk screws, brass screws, black screws, environmental protection screws, anti-theft screws, non-slip screws, waterproof screws, lock screws and other small screw manufacturers. Welcome to send inquiry to us sales@king-tower.com or called +8615813378774