With the development and upgrading of domestic industries, all kinds of precision parts (such as automotive custom screw and electronic thread locking screw) need to be fully inspected for appearance and size quality. Manual visual inspection for a long time makes eyes easily fatigued, resulting in low product inspection efficiency and low accuracy. Replacing artificial vision with machine vision can greatly improve production efficiency and inspection accuracy, reduce customer complaints, and reduce labor costs.
The screw optical image screening machine is a machine vision inspection machine. The screw screening machine is mainly used to detect screws.
How does it work?
The screw screening machine uses the principle of light projection, combined with a precise camera device, to perform real-time parameter detection on screws and screen out defective products. At present, optical image screening can measure the integrity of the screw cross slot, the thickness and width of the screw head, and the thread diameter, pitch and length of the screw.
The monitor of the screw screening machine can directly display the images related to the screws, detect the defective screws according to the images, and send out a signal, and the defective products can be directly removed from the turntable according to the mechanical rejection device. At the same time, it is able to record the total number of screws and the total number of rejected screws.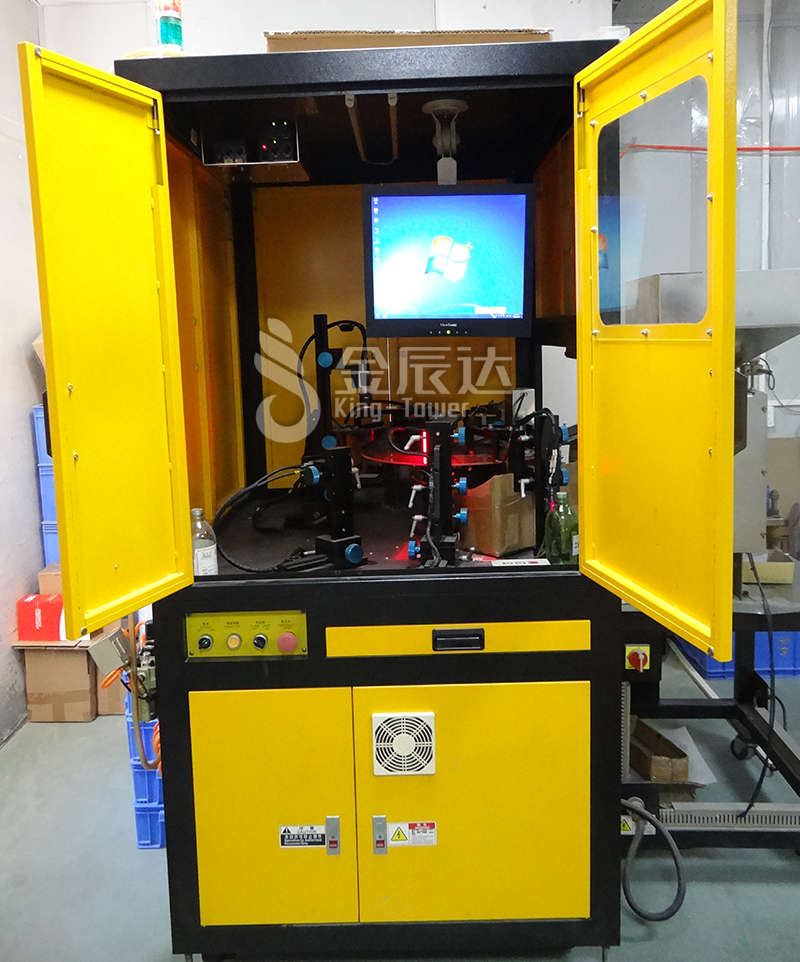 We King-Tower China electronic thread locking screw supplier, full inspection of screws will be carried out according to customer needs.
If the customer requires full inspection of the screws, we will use the screw optical image screening machine to inspect。