Can you believe it? it only took 5 days from customer inquiry to our sample production.
Last week, a customer came to our factory with his product, he wanted to custom plastic water tank screw.
This is a plastic water tank suitable for storage and transportation of electronic industry, industrial cooling water, chemical preparations, chemical raw materials, various of oil products and beverages.
The customer said this plastic water tank is smooth inside and outside, with good hygiene and anti-ultraviolet ability, impact resistance, strong shock resistance, no algae, easy to rinse, anti-rat, anti-termite, easy to install and move.
Therefore, his demand for this plastic water tank screw is also to be resistant to impact, strong shock, and not easy to rust.
On the same day, our engineer customized the M5*9mm Phillips pan head coarse thread screw for the customer's plastic water tank base on the customer's product size and requirements. After the customer confirms the drawings. Our production department arranges the custom screw mold immediately.
The tooling is customized in three days, the cold heading forming and thread rolling we finish within one day. The heat treatment and plating we outward processing.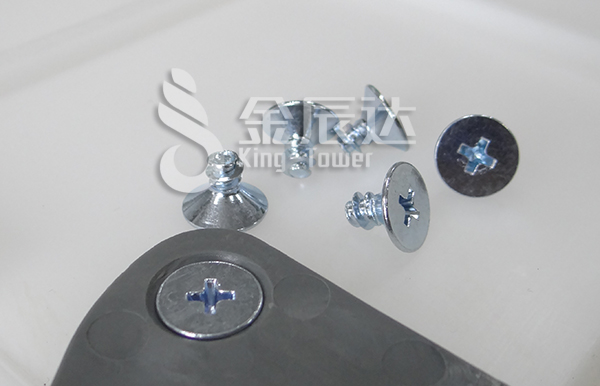 When the customize plastic water tank screw sample is finished, the customer installs the screws to his product immediately, and then performs the impact resistance test. Throwing down the plastic water tank with water from the 3rd floor, the whole plastic tank is intact, our screws did not fall out also.
The customer was very satisfied with our customize plastic water tank screw and immediately place an mass order.