Both purchase and sales know that the quality of hexagonal screws is manufactured, not tested, but in manufacturing, we must try our best to make them with good quality. But it is impossible to be completely error-free and error-free. Everyone knows that errors are impossible to avoid and can only be approached infinitely. Therefore, at this time, the quality inspection of hexagonal screws is needed to improve the quality of hexagonal screws.
When manufacturing and selling hexagonal screws, there will be a screw specification and screw model. With the screw specification and screw model, we can understand what type of screw the customer needs and what size screw. Many screw specifications and screw models are based on national standard specifications. Generally, such screws are called ordinary screws, and they are generally available on the market. Some non-standard screws are not based on the national standard specifications, models and sizes, but are customized according to the standards required by the product materials. There is no spot in the general market. In this way, we have to customize with drawings and samples.
At the beginning, when ordering from the hex screw wire material and entering the production screw industry, manufacturers must first check the wire diameter of the screw wire and the material of the hex screw. Generally, the wire diameter of the screw is measured with a caliper. The ordered size is the same. After inspecting these, it is the inspection in the production process. Starting from the head of the hexagonal screw, determine the head size, the opposite side of the head, the diagonal, the depth of the cross groove, the screw tolerance range and so on. These are all tested with calipers. In all aspects of testing when the thread is rubbing, the main thing is whether the thread can pass the pass and stop gauge, and the screw thread can pass the pass and stop the gauge. At this time, it is the problem of electroplating measurement. After electroplating, does it meet environmental protection requirements? Can it pass the time required by salt spray? Tools include environmental testing machines and salt spray testing machines.
In short, in the production and sales process of hexagonal screws, it is definitely necessary to use the necessary tools to detect the quality of the screws. The summary should be summarized as follows: calipers, hardness testers, salt spray machines, environmental testing machines, pass-stop gauges and so on.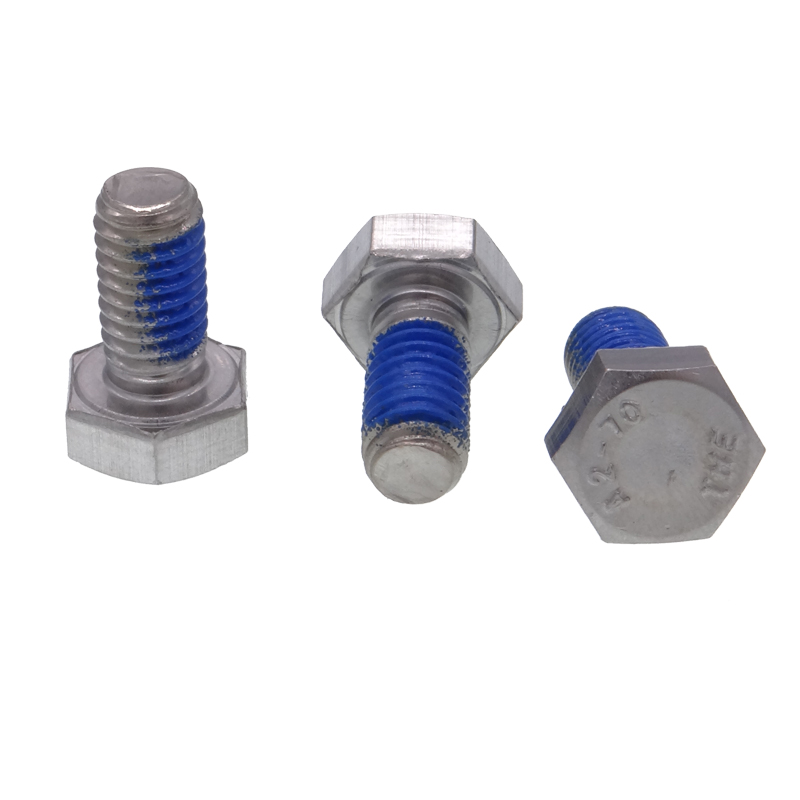 Dongguan King Tower Hardware Co.; Limited is a professional manufacturer of stainless steel screws, 304 stainless steel screws, 410 stainless steel screws, 430 stainless steel screws, non-standard screws, self-tapping screws, combination screws, mobile phone screws, hexagonal socket screws, CD pattern screws, lock screws, chassis screws, copper screws, Phillips screws, triangular slot screws, national standard screws, ANSI screws, GB screw, taptite screw, colored screws, countersunk screws, brass screws, black screws, environmental protection screws, anti-theft screws, non-slip screws, waterproof screws, lock screws and other small screw manufacturers. Welcome to send inquiry to us sales@king-tower.com or called +8615813378774